After 12 long weeks of competition, the 2014 Winter Equestrian Festival is finally finished. Another season long era of people running south to escape winter weather and show horses has come and gone. With the end of season comes the end of my internship with Phelps Sports, and I'll soon be heading back up north to finish up school at the University of Missouri.
Looking back, I've realized that there are a lot of things that happen at WEF that never find their way into an article. Maybe it's irrelevant as far as the event coverage is concerned, or maybe there's just no plausible way to work it into a news story. I've often wondered why I can't just sit on Pony Island and take pictures of how freakin' little and cute everything is up there, but I'm told being cute is not news.
When I run Phelps Sports, it will be ponies EVERYWHERE, Ponies all the time, ponies ponies ponies!
If we're being honest here, irrelevance has never really stopped me when I'm reporting on the hunter ring. If you've read any hunter article written by me, I usually try and include some completely useless and light-hearted information towards the end of each (Why does Kelley Farmer eat candy bars for breakfast, what the weirdest thing a spectator has ever asked Lillie Keenan at a show, you know, ground breaking stuff like that.)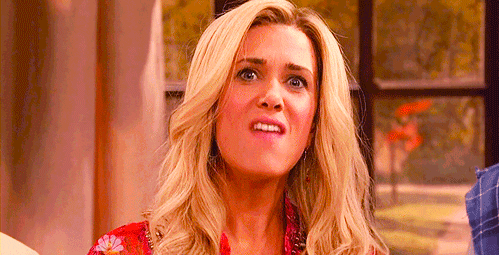 You mean Ben Maher won all those Grand Prixs, and he DOESN'T have lucky socks? #gamechanger
Sometimes, though, in the midst of article after article trumpeting the triumphs of WEF's top competitors, I think we forget the riders we see online and in magazines winning the big classes are also people. People! Real human beings, with feelings and quirks and unique characteristics. They're just like everybody else, except way better at riding.
They do get to do this a lot more than everybody else.
It can be hard to convey in a news story all the little moments that remind us top riders are also people. Sitting at the horse show for about six hours a day, five days a week for twelve weeks, you can't help but witness a lot of these 'human' moments, and I think those moments can tell you as much about a person as their big wins do.
So without further ado, here are some snippets from my time as an intern that show a bit of the human side of some of WEF's riders and regulars, organized under some intern invented caption awards for each. While these very prestigious awards do not have perpetual trophies yet, I can assure you I am working very hard to fashion some. I just ran out of glitter glue and pom poms for the last couple.
Annnnnnnnd the verrrrry prestigious intern-bestowed Humans of WEF caption award winners are.....
Best Loser: Hands down, this title has to go to Tori Colvin. The girl may win just about every class she enters, but it's how she acts and her sense of humor when she loses that gets her this title.
"I don't know what to say, I've just been deemed best loser. I'm so happy!"-Tori Colvin, jumping for joy upon the news of her latest award with Lillie Keenan.
For example, after championing in the Junior Hunter division we were covering one Friday, she had to run straight over to the International Ring for the High Junior jump-off. Waiting at the in-gate for her to be ready for an interview, I watched as she galloped through the timers, over the first jump, and was promptly disqualified when her horse stopped twice at the second jump on the short course. Even after repeated refusals, she didn't smack the horse or jerk his mouth. Tori calmly walked out of the ring, jumped another jump in the warm-up, and helped pull tack off the horse before walking over for an interview. When I asked her to think back to her junior hunter rounds from earlier, she motioned to the International Ring and joked "What, you don't want to talk about what just happened in there?" If that's not a great way to handle a rough round, I don't what is!
"I can't be dissappointed when I lose. I'm just happy to be in the ring," Colvin said. "Whatever happens, happens!"
Most likely to be caught in conversation with her horse- Kelley Farmer. This lady loves to love on her ponies, and shes not afraid to show it!
"Everyone has their place they need to go to when they have a bad day and to find your peace, and mine is in the barn with the horses." - Kelley Farmer
"My horses, they're my friends. They're my pets. Yes, we sell them, and they're our business, but they're my life. As much as they give me, I try to give to them.- Kelley Farmer
Before she hops on them in the morning, she's almost always talking to them and petting their necks and faces, and win, lose or draw, she giving them a scratch and a carrot when she gets off them at the end of the day. She's a busy lady, and these kind gestures to her equine partners could easily be forgone to save time and energy. It's nice to see such a successful rider appreciate what their horses do for them every day, and let's be honest: have you seen Kelley's horses? Who wouldn't want to cuddle with them!
Most Distinctive show-ring 'Whoop': Larry Glefke. Make no mistake, people: this is the whoop heard 'round the WEF. You could be over in ring six watching the Pre Greens, and you will know when Kelley has finsished a course in the Grand on one of Larry's horses by the "whooooo-OOOP! WHOOOP! WHOOOP!" that goes ringing through the show grounds. Like if WEF were casting riders and trainers for a production of Tarzan, Larry would have that part in the bag.
"Thats how our horse Early Applause got his name! My whoop!"-Larry Glefke

Most Articulate Interview-givers: Mimi Gochman and Lillie Keenan. These two need to hold a class entitled "How to Speak to the Press", because they have got it down.
"I'm not that shy, so I don't mind talking that much. I love talking, I will talk and talk all I can!"-Mimi Gochman, posing for a picture with buddies Ali Tritschler, Dimitra Ippolito, and Alexa Stiegler.
Every answer to every question is thoughtfully and intelligently answered in grammatically correct and complete sentences, an absolute dream to transcribe and work into articles.
Mimi is easily the most well-spoken pony rider I've ever met. After talking to her about her win in the Medium Pony Classic, I was going to ask her what her plans were for college, but I guess she has another nine years to figure that out.
"Articulating my words is from my mom," Mimi explained. "And I have speech class at school too."
As for Lillie Keenan, in answering a question about the USET equitation class once, Lillie gave an answer that was not only perfectly worded, but somehow tied together the history of American show jumping and the future of the sport before looping back to a synopsis of the class she won that day. All of that in one perfectly succinct response. I listen to the recording from that interview when I have a particularly bad case of writers block.
Lillie assures us that she wasn't always so well spoken. "The first time I was interviewed, I think I was seven, and I think I basically just said that I love my pony and I love riding and it was really simple," Lillie said. "I've just done it a lot now, and I try to say things that I feel when they're read, will read nicely."
Ok, we need a serious picture, and a funny picture. "Wait, so we have to look serious in one?" No, just like a smiling picture. "Well that's not serious!"
Most Chivalrous- Lucas Porter. This 16-year-old could teach his older counterparts a thing or two when it comes to manners and decency.
"Everybody in Texas, all the guys, we're all very chivalrous. Even driving in Texas is different from driving up North. People are much more polite and forgiving when you drive in Texas."-Lucas Porter, demonstrating chivalry 101 with Lillie Keenan.
After winning first and second place in the Medium Junior Jumper Classic one Sunday, he posed for pictures with his horse and ribbons before walking over for an interview. Not only did he apologize for making me wait while they took pictures (which, by the way, is my job, so no apology necessary), he began each answer with a "Yes ma'am" or a "no ma'am", and when the interview was over and I asked him if he knew where third place finished Emanuel Andrade was, he took my phone number, found Andrade and sent him my way, and then texted to make sure I had indeed found him. He's a young Southern gentlemen through and through, with manners to make his momma proud!
Most Show-children: Andre Dignelli. If this guy ever tried to get all of his eq kids around the table for a dinner, he better be renting out the Great Hall at Hogwarts.
Andre posing with just a few of his many show-children. I'm assuming Andre requires them to dress identically in order to more readily facilitate impromtu performances of the Sound of Music, but I could be wrong.
He is the great shepherd of the eq ring, guiding some of the largest groups of junior riders through the many winding loops in the course walk with ease. He's got some mad skills when it comes to taking large groups of junior riders to the top of the sport, and like any good dad, he says he looks forward to spending more quality non-horse related time with his kids now that circuit is over. "When we're not showing every week and waking up at 5:30 every morning, it's easier to do fun things as a barn, like going to the movies or something. So I'm looking forward to that!"
Most Generous: James Parker. Known all over the show for his beautiful photography books, he also happens to be one of the nicest and most generous guys at the show.
"Here, have a Tab!"
Back when I was just a young sprite of WEF week 1, struggling to figure out how the fancy new camera with a million buttons worked, Parker took the time to give me some simple pointers on photography to help my pictures turn out better.
Along with the free photography lessons, you can always count on Parker for a Tab Cola. What's a Tab Cola you ask, if you're under the age of 30? Excellent question: all I know is it used to be popular, it comes in a hot pink can, and Parker carries about four of them all over the show with him, and offers them to anyone who would like one.
According to Wikipedia, (the internet's most trusted source for accurate information) Tab is a Coca-Cola product that was first introduced in 1963. It's apparently had many slogans in its 50+ year run, my favorites being 'Tab's Got Sass', 'A Beautiful Drink for Beautiful People' and the very enigmatic 'Be a Mindsticker'.
Parker once gave me one in the morning while we were both shooting in the International ring, and then offered a second one a few hours later when we crossed paths somewhere else. On top of it all, he gave another reporter and I photo prints of us interviewing riders, so we could show our parents what we did during our internships. I've considered pushing the envelope and asking him to give me his much higher quality camera, but I'm afraid he'd say yes, and then I'd have an even more complicated gizmo on my hands!
_______________________________________________________
And with that, I shall say my awkward goodbye as a PhelpsSports intern. Its been one of the most incredible and memorable experiences of my life, and I cannot wait to see where my future as an equestrian journalist takes me. A huge huge thanks to Phelps for giving me this opportunity, to the many riders who put up with my harassment day in and day out at WEF, and to my family for supporting me while I've been down here.
Now if you'll excuse me, I need to run home and hug this little cutie pie I left up north.
Until next year, WEF!